🌵【Thick and solid plate】
It is made of a variety of materials and has a stronger plate body.
🌵【Multifuction with Open Design】
This kind of bookshelf provides an economical supplement for any room that needs more storage space. It can provide perfect space for your exquisite books, trinkets, trinkets and trinkets.
🌵【Smooth Surface for Easy Cleaning】
The MDF veneer makes the surface and edges of the bookcase smooth and easy to clean and maintain. The stain can be easily wiped off with a damp cloth.
🌵【Simple style】
The combination of traditional attraction and clean contour makes the storage unit a perfect combination, and the living room, bedroom, dormitory and guest room can be easily used.
🌵【EASY TO ASSEMBLE】
Ready to assemble according to step-by-step instructions when shipping
Material:other
Color:Huangli wood / warm white /Ancient sandalwood / brushed oak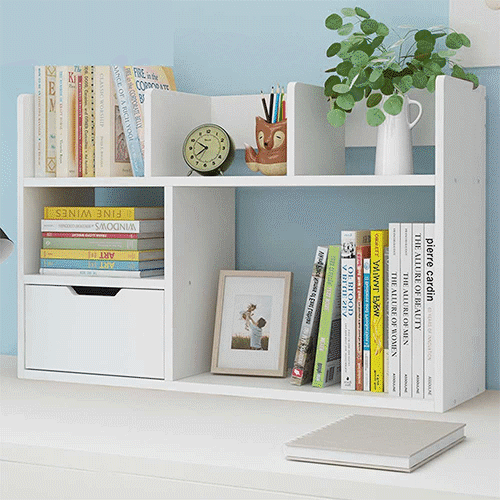 compressive strength
Convenient classification of daily necessities
Thicken packing to ensure transportation
Package Include:
1X Bookshelf
Note:
Please refer to the measurement. Tiny measuring error is allowable in normal range.
There might be a little color difference due to the monitor, camera or other factors, please refer to the physical item.
Our Services:
Delivery within 45 days
30 days return
7x24 hours email customer service
Delivery method:Shipping
If you have any questions or concerns, please feel free to contact us.
We are happy to come from you, please contact us through the following ways:
Company Name: Shenzhen Lingchuang Network Technology Co., Ltd.
Email: lily@vipcservice.com
Address: Room 402, Building C, Huafeng Industrial Park (Hangcheng Avenue), Baoan District, Shenzhen, Guangdong, China